Who We are
The Toronto General Hospital Immunodeficiency Clinic currently carries out many studies which we hope will provide new insight into the prevention and treatment of AIDS-related conditions.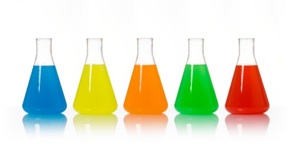 Clinical Research
Research in this area includes testing new drugs in order to prevent or treat AIDS and associated infections. These new agents may increase longevity and quality of life for infected persons. Clinical research may be critical to neutralizing the effects of HIV infection and preventing disease progression.
Basic science research
Toronto General Hospital conducts basic science research in a laboratory-based setting. Our scientists generate original ideas about mechanisms whereby HIV replicates and leads to active disease. This research is essential to the development of new drugs and vaccines.
Epidemiological Research
Epidemiological research looks at the occurrence and spread of HIV and related illnesses in various groups. We need this information so that we can plan medical and preventative educational strategies.
Psychosocial Research
Psychosocial research assesses the effects of HIV on depression, anxiety, sexual functioning, general quality of life and the effectiveness of various counseling methods. These efforts can improve the daily life of those living with HIV / AIDS and may possibly improve immune function.
Sharon Walmsley, MD, MSc, FRCPC Director, Clinical Research Program, Immunodeficiency Clinic and Professor of Medicine, University of Toronto
Irving Salit, MD, FRCPC
Professor of Medicine, University of Toronto
Rosemarie Clarke, RN, MHM, BScN, CHE, CCRP, Clinical Research Nurse Manager (416) 340-4800 x6723
Adriana D'Aquila, RN, CCRP Clinical Research Nurse Coordinator (416) 340-4800 x8170
Warmond Chan, RN, CCRP, Clinical Research Nurse Coordinator (416) 340-4800 x6954
Bryan Boyachuk, RN, CCRP, Clinical Research Coordinator (416) 340-4800 x4239
Angela Cicci, RN, Clinical Research Nurse Coordinator, (416) 340-4800 x2240
Marie Sano, RN, CCRP. Clinical Research Nurse Coordinator (416) 340-4800 x8172
Marian Claudio, Research Analyst/Clinical Research Coordinator, 416-340-4800 x5628