Your First Visit – Information on what to bring and what to expect during your first visit to the clinic.
Guide to Services – Information on services available at the Immunodeficiency Clinic.
Access to Treatment – Presents the many different avenues of access to approved and unapproved conventional and unconventional treatments for HIV/AIDS and OI's.
Paying for Medication – Ensures that you have the information you need to get the funding you require to pay for your important prescription drugs.
Medication Reimbursement – A listing of the reimbursement status of HIV Drugs in Ontario.
Frequently Asked Questions on Taking Antiretrovirals – Brings together the most asked questions on how to take antiretrovirals and manage side effects and drug interactions.
Medication Fact Sheets – Fact sheets on antiretrovirals and other commonly used agents, in both English and French
Glossary – List of frequently used terms and their definitions.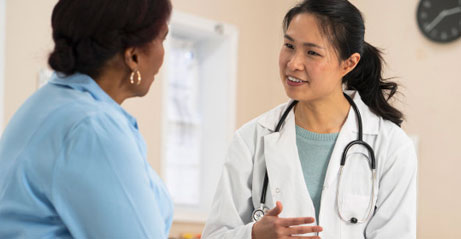 Travelling to the United States?
HIV Travel Ban is now LIFTED.
Patient Care Objectives
To provide continuous, comprehensive patient-centred care to patients and their loved ones
To provide specialized inter-professional care that includes medical, pharmacological, psychosocial, and functional services.
To consult and liaise with other service providers connected with the patient to ensure all aspects of patient's care is connected
To facilitate rapid diagnostic services and appropriate subspecialty consultation to referring family physicians
To refer patients to other professionals/programs when additional services are required